‹ Press
Michigan State University Federal Credit Union Goes Live With Two New Standalone Digital Brands, AlumniFi and Collegiate
March 1, 2023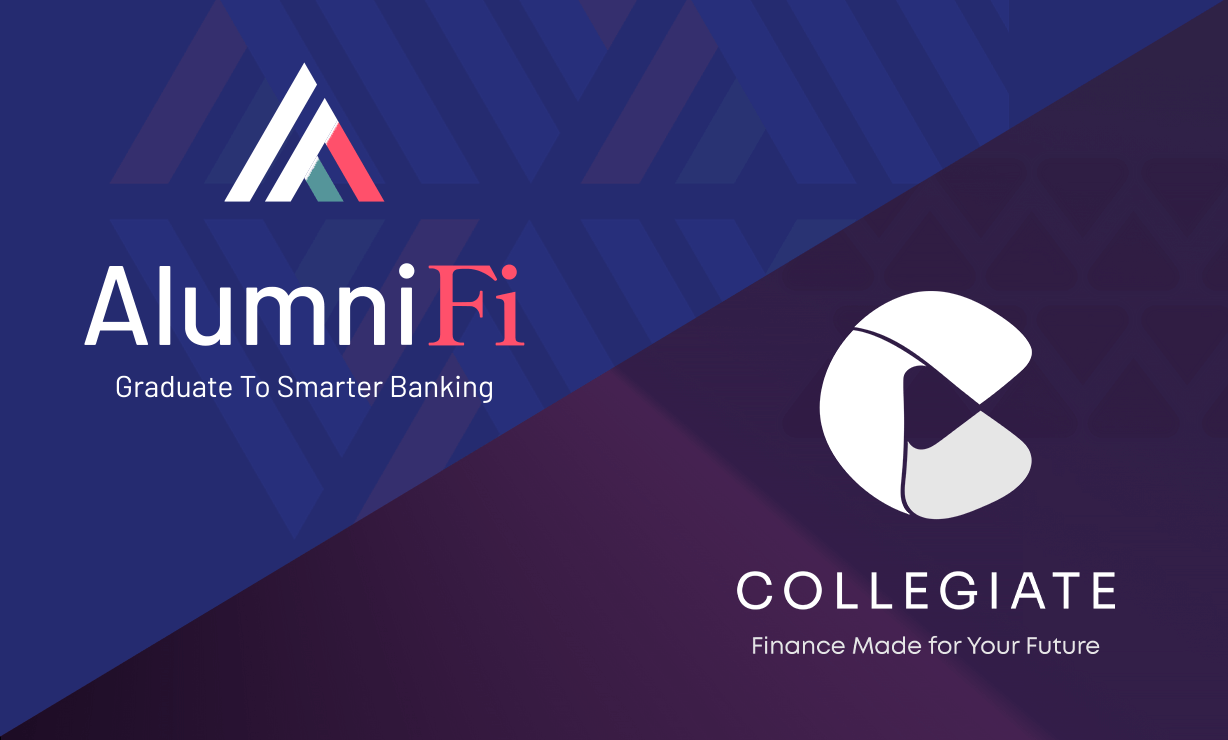 JACKSONVILLE, FL – March 1, 2023 – NYMBUS®, a premier provider of cutting-edge financial technology solutions, today announced Michigan State University Federal Credit Union (MSUFCU) is live with not one, but two new standalone digital brands, AlumniFi and Collegiate.
Collegiate serves individuals starting their secondary education journey partnering with colleges and universities across the country to deploy digital banking, financial tools, and educational resources made for Gen Z members. Olivet College will be the first to extend Collegiate digital banking and resources to students, faculty, and staff. AlumniFi serves graduates with financial wellness, debt paydown, and charitable contribution tools, with plans to expand.
Both strategic investments for MSUFCU, these digital credit unions continue a relentless focus on member experience and serving unique financial needs uncovered for students as an extension of their commitment to serving the their membership.
Integrations with Reseda Group technology partners like Spave, PocketNest, Changed, and Evergreen 3C deepen the financial resources available and the connection between the credit union and its members - enabling MSUFCU to deliver truly customized niche banking services.
"We wanted to create niche brands that would match the needs of college students and graduates that are most likely managing their own finances for the first time. AlumniFi will help members set savings goals and track their cash flows. We also have several partners that are integrated to provide relevant services, such as a ChangEd, a card round up to help pay down your student loans faster," noted April Clobes, MSUFCU President/CEO.
MSUFCU has a national reputation for excellence that has led to its more than $7.2 billion in assets serving nearly 338,000 members. With the goal of continued growth by engaging new segments of members, MSUFCU chose Nymbus to quickly open up this addressable market to help deliver cutting-edge products and services.
"Nymbus is empowering credit unions to deliver growth models with the people, process, and technology needed to deliver digital financial services that complement their core business," says John Janclaes, President of Nymbus CUSO. "We are proud MSUFCU has trusted Nymbus to build truly differentiating credit unions that serve the unique banking needs of these significant niche segments."
About Nymbus
Nymbus enables banks, brands, and fintechs of any size to accelerate growth through new routes to market. This includes a full suite of banking technology applications available to modernize and optimize existing channels, as well as the operational resources to get to market quickly with a full-scale digital brand immediately positioned at capturing new niche customer segments. Whichever growth path you choose, Nymbus buys back decades of lost time and accelerates your ability to engage and support the entire customer journey.
About MSUFCU
Founded in 1937, MSUFCU has a national reputation for excellence and has received several top industry and workplace awards, including being named a Best Credit Union to Work For® by American Banker for the fifth year, a Top Workplace by the Detroit Free Press for 11 consecutive years, a National Best and Brightest Companies to Work For® winner for six consecutive years, and was named one of the top five Michigan credit unions in Forbes' Best-in-State Credit Unions 2021 list. MSUFCU was named a Best Workplace in Financial Services and Insurance by Fortune Magazine two consecutive years and has been certified as a Great Place to Work® for nine consecutive years. MSUFCU has been recognized by the Credit Union National Association, earning first place for the people-helping-people philosophy Louise Herring Award. MSUFCU is headquartered in East Lansing, Mich., has 21 branches, nearly 338,000 members, more than $7.2 billion in assets, and nearly 1,200 employees. For more information, visit msufcu.org.
Media Contacts
Nymbus:
Allison Netzer
(855) 210-7874
anetzer@nymbus.com